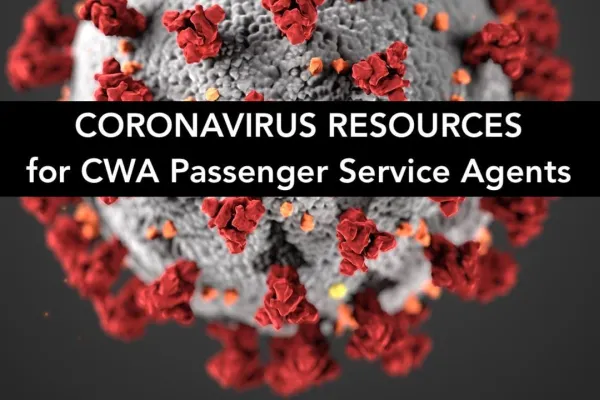 (most recent update: June 18, 2020)
Because conditions vary across the country and are changing constantly, your Local Union leadership may have the most up-to-date information on policies in place at your work location to address the COVID-19 pandemic. If you have a question and are unable to contact your steward or local officers, submit your question to CWA using this form, and we'll get back to you as soon as possible. Our reporting form for COVID-19 cases at work is here.
Human Rights and COVID-19: In this moment of heightened fear and concern, we stand with those who are particularly harmed by the crisis because of their identity or status. We want to make sure no one is left without help they need to live in dignity and safety. Learn more here.
ESSENTIAL Resources
Updates for American Airlines Agents
Updates for Envoy Air Agents
Updates for Piedmont Airlines Agents