News
Family, Teamwork, and Unity at Local 3140

By Sheila de Leon and Nikki Mateus
After a lot of changes and difficult times in San Juan and Miami over the past few years, our CWA Local 3140 leadership decided it was finally time to celebrate our first fully elected executive board and membership! We held the first annual Employee Appreciation Family Picnic on June 24 at a local park and had a wonderful turnout of around 300 members and their families. We had free food, lots of games, and music. We wanted to create a warm feeling of community for everyone, and we succeeded. We felt a tremendous amount of pride that day—pride for our members, families, vendors who participated, and most importantly—we felt inspired as we celebrated in the name of UNITY.
Family and Teamwork
[caption align="left"]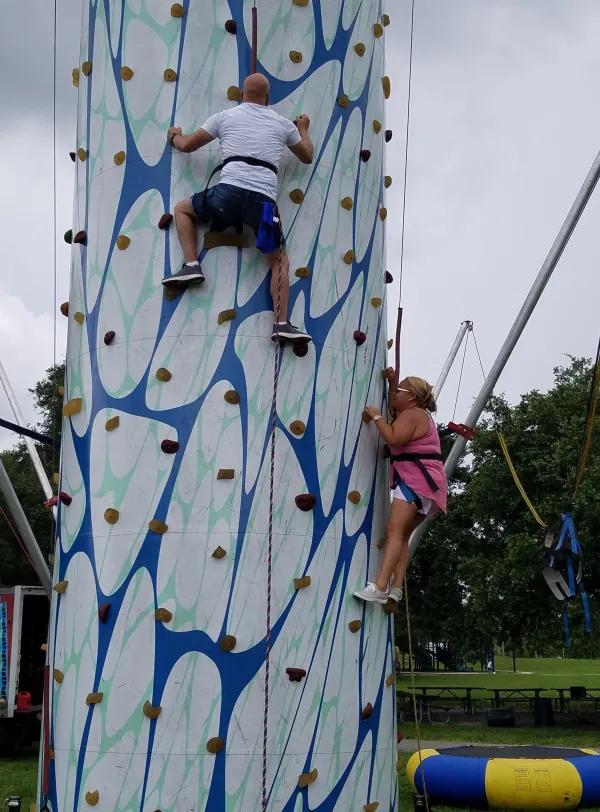 [/caption]
Alongside the importance of unity and family, we're making respect and kindness our priorities at Local 3140. With the strong support and participation of our President Georgina Felix and the whole Executive Board, our local launched a new kind of training along these lines in San Juan, PR, a few weeks ago, which turned out to be a huge success. First, we tested out our ideas with some of the management team in Miami, and they gave us the green light to bring together 15 Customer Service Coordinators for training in San Juan. The training was all about teamwork, speaking to each other in a positive way, and bringing respect and dignity to every interaction at work. 
Georgina says, "We're in the process of scheduling more teamwork training at other stations because we had such success in Puerto Rico. We want everyone to be able to stand up and say 'I respect you, and you respect me, and that's how we move forward.'"
We all feel strongly that with these foundational principles we can make a difference in the daily lives of our co-workers and customers. Georgina has even gone so far as implementing the first Employee Assistance Program in CWA's history. After years of training, dedication, and unwavering passion, Georgina found herself elected as Executive Vice-President for Labor Assistance Professionals (LAP), Florida Chapter. As EVP, she plans to implement programs within our Local that will apply to ALL of our members and to work toward eliminating any obstacles hindering them from living healthy, happy, successful lives.
Partnerships and Community
In addition to supporting our members and their families, Local 3140 is stepping out into the community to make a difference in our neighborhoods. Georgina has been networking and making connections in all the right places. For October, we look forward to our Union Community Activist Network Training. Partnering with the AFL-CIO and the United Way, Local 3140 will participate in a five-week workshop diving into the resources and opportunities available in our neighborhoods. Volunteers will have the chance to tap into the community and to give back, while also discovering new resources, organizations, and programs to serve our members. 
To put it simply, Georgina and the Executive Board of Local 3140 are making it our number one priority to be there for one another. We will not rest until each and every member has the love, support, and respect they deserve. We fully understand that unity is what will get us there.
As individuals, we are one drop, but together we are an ocean.
CWA Member Survey Improves FAA Reauthorization Bill
OSHA Finds Piedmont Guilty in the Preventable Death of Passenger Service Agent Courtney Edwards
Remembering Passenger Service Agents Edwards and Hudson