News
Fighting for a Safe Workplace at CLT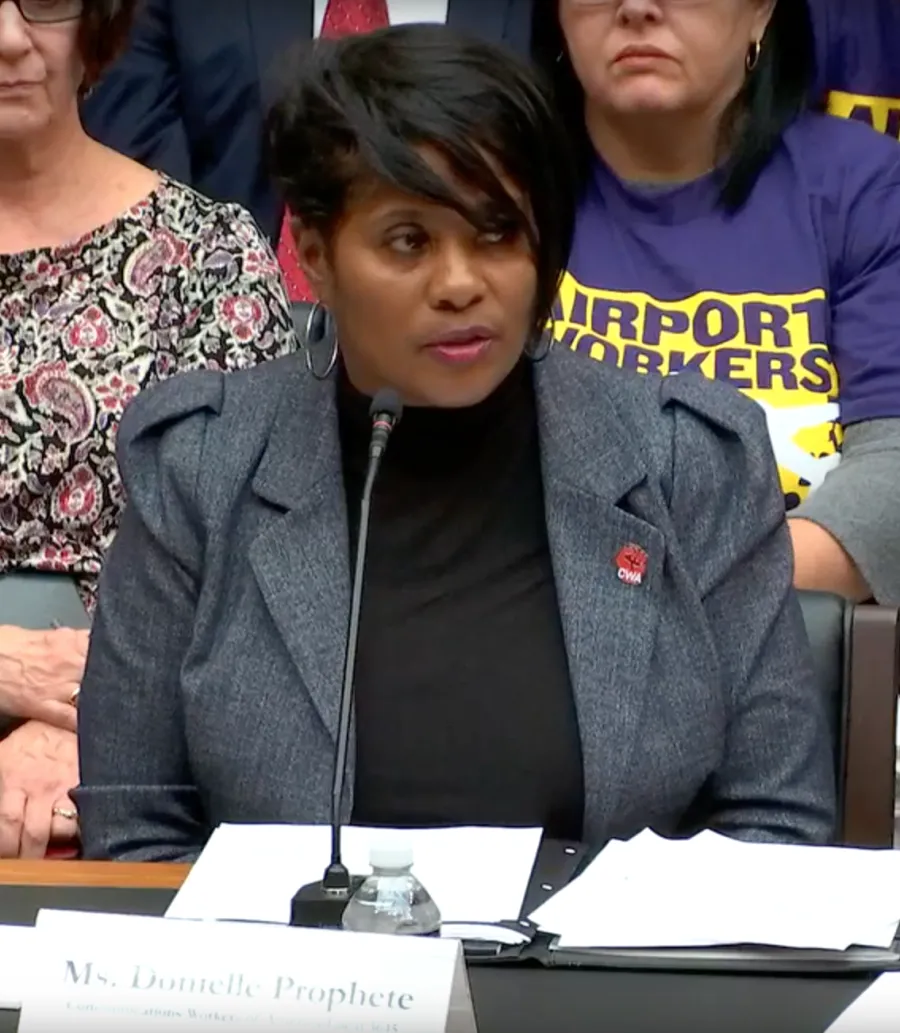 By Donielle Prophete, Vice President, CWA Local 3645
Last August our CWA family lost a valued member in a workplace tragedy. Kendrick Hudson, a 24-year-old passenger service agent and member of CWA Local 3645, was killed when the vehicle he was driving at Charlotte-Douglas International Airport flipped over after hitting a piece of fallen baggage. Kendrick's family is now suing American Airlines as well as the city of Charlotte and asking that poor lighting and other dangerous conditions be addressed. 
After completing a study that showed illumination on Concourses B, D, and E was below recommended levels, airport officials say they plan to upgrade lighting on the tarmac. In addition, the North Carolina Department of Labor has cited Piedmont Airlines with a $19,600 penalty for multiple safety violations.
Leaders of our union had been begging Piedmont to fix safety hazards at CLT, especially insufficient lighting and lack of roadway lines, for months before Kendrick's death. According to a survey of Piedmont airline agents conducted by CWA last December, two-thirds of my coworkers in Charlotte reported raising safety concerns to management in the past six months. Many of us have participated in the North Carolina Department of Labor's investigation of the accident, and our hope is that the findings will result in real improvements to make our workplace safe and prevent future tragedies. We encourage all agents to work safe and report any and all safety and health issues using the reporting mechanisms that are in place at their stations. 
What we need are strong safety regulations and strong enforcement. On January 15, I joined several other airline industry workers in Washington, DC, where we testified before the U.S. House of Representatives Transportation and Infrastructure Committee. I shared the results of our December survey of 500 Piedmont agents, highlighting our concerns about safety risks, understaffing, and the failure of management to seriously address the dangers in our workplaces. 
American Airlines is highly profitable, paying out billions of dollars to its executives and shareholders, but it tries to cut costs by outsourcing work to low-wage contractors and ignoring critical safety issues. We believe that American must address poor lighting at all stations where it is a concern. We also believe the Federal Aviation Administration should establish a clear ratio of ramp agents per aircraft so there are enough agents to adequately staff each flight. And we must end poverty wages at all of American's subsidiaries.
The safety hazards we face in the airline industry are made worse by low wages. Piedmont agents work long, exhausting shifts with inconsistent schedules, and many rely on government assistance just to make ends meet. All of these factors contribute to a high injury rate.
As Kendrick's mother, Erika Vernon, explained to the press, "They're putting millions of dollars into renovating the airport to make it look good, but they're not doing anything for their employees. You have to ensure the safety of employees before anything else can go right in the airport." 
We will continue to fight for safe workplaces for all passenger service employees—at Piedmont, Envoy, and American—because this is what we deserve as workers and as human beings. To stay up-to-date on how our efforts and Kendrick's case are progressing you can follow us on Facebook and sign up for email alerts here.
CWA Member Survey Improves FAA Reauthorization Bill
OSHA Finds Piedmont Guilty in the Preventable Death of Passenger Service Agent Courtney Edwards
Remembering Passenger Service Agents Edwards and Hudson