News
It's Time to Speak Out for Workplace Safety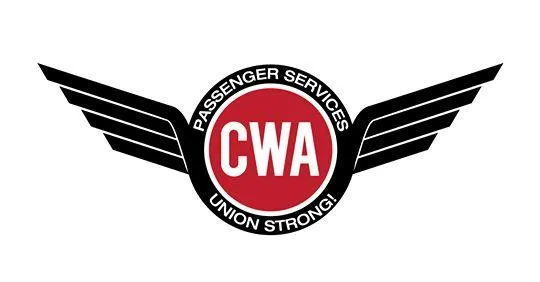 My name is Donielle Prophete. I am a Passenger Service Agent with American Airlines' subsidiary Piedmont at Charlotte Douglas International Airport and the Vice President of CWA Local 3645. I'm writing this article on behalf of the whole leadership team at Local 3645 about an issue that affects every passenger service employee—our safety at work.
Last August, my coworker and a fellow member of our CWA family, Kendrick Hudson, was killed when the vehicle he was driving flipped over after hitting a piece of baggage that had fallen from a luggage cart. 
As we struggle together to make sense of this tragedy, CWA members are channeling the pain and anger we feel into actions to make our workplaces safer and more just for every passenger service agent. We're shining a light on poverty wages at American's regional carriers as well as the serious safety hazards we face, including an epidemic of passenger assaults. Poverty wages lead to long hours and high turnover, which just compound the hazards.*
Next week, on January 15 at 10 a.m. EST, I will testify before Congress about passenger service agent safety and the importance of holding American Airlines accountable for workers' safety, whether they work for mainline or one of the regional carriers. Be sure to follow us on Facebook; we'll post updates from Capitol Hill on January 15.
At the hearing, I'll tell Members of Congress about the results of a survey of nearly 500 Piedmont agents conducted by CWA last month. Piedmont agents—like the Envoy agents we surveyed last year—reported serious hazards, including severe understaffing and failures by management to address risks. I'll also let our elected representatives know that, as front line airport workers and members of CWA, we will continue to fight for safer workplaces for all agents, including mainline agents who will begin bargaining with American later this year.
To stay up-to-date on our efforts to expose safety hazards and fight for safer workplaces, follow us on Facebook.And help us spread the word to every CWA agent by sharing this message with coworkers who may not have received it. They can simply click here to sign up for our email alerts today.
*Last year, CWA commissioned a new report by labor economist Brian Callaci, "Fissuring in Flight: Consolidation and Outsourcing in the US Domestic Airline Industry, 1997-2018," which examines how the three legacy airlines, including American, use regional carriers, such as Envoy and Piedmont, and third party contractors to support more and more of their flights but pay those workers much lower wages in comparison to direct employees of the main airlines—a model that threatens to further erode the quality of jobs in the airline industry.
CWA Member Survey Improves FAA Reauthorization Bill
OSHA Finds Piedmont Guilty in the Preventable Death of Passenger Service Agent Courtney Edwards
Remembering Passenger Service Agents Edwards and Hudson