News
A Safety Update on Coronavirus (COVID-19)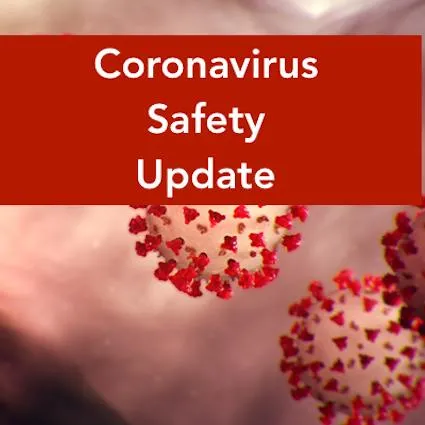 By Richard Honeycutt, Director, CWA Airline Council
Vice President, CWA District 3
As the novel coronavirus (COVID-19) continues to affect communities across the globe, CWA leaders are engaging with American, Piedmont, and Envoy to ensure that they are providing CWA agents with comprehensive safety and prevention measures and to ensure they are following our collective bargaining agreements.
We wanted to provide you with an update on recent developments.
On March 6, the company agreed to relax the rules regarding wearing gloves as follows:
Although the CDC does not recommend using gloves to prevent the spread of COVID-19, the company is adjusting its policy on a short-term basis to allow agents to bring and wear their own solid-colored, non-latex gloves. 
Some important reminders: Gloves are not medically recommended because COVID-19 can be spread when someone touches a contaminated surface, with or without gloves, and then touches one's face, eyes, nose, or mouth without washing hands or using hand sanitizer. 
If you choose to wear gloves, remember to remove them carefully to avoid contaminating yourself and/or clothing.
Wash your hands with soap and water for 20 seconds or use an alcohol-based hand sanitizer after removing the gloves. 
The CDC recommends changing gloves every 30 minutes.
The company has agreed to make hand sanitizer readily available at every work location. 
We have asked management to relax the attendance policy, and so far American has agreed to review requests on a case-by-case basis. We are still discussing this issue with the other airlines.
To date, there has been no reference to a possible furlough during our regular discussions with management.
The company is using Jetnet as its primary method of communication with employees about what is a very fluid situation, so be sure to check Jetnet regularly for the latest updates.
In the meantime, CWA's Health and Safety Department has established a process for members to report any incidents of exposure or infection. If you believe you have been exposed to COVID-19 or are experiencing symptoms consistent with infection, contact your healthcare provider immediately and notify your supervisor. Please report any instance of infection to CWA's Airline Council by filling inthis form. We'll get your question answered as soon as possible.
CWA Member Survey Improves FAA Reauthorization Bill
OSHA Finds Piedmont Guilty in the Preventable Death of Passenger Service Agent Courtney Edwards
Remembering Passenger Service Agents Edwards and Hudson